Welcome to....................
SPORTSMAN, BUSINESSMAN, AUTHOR AND ACTOR
less talk - more action.........
| | |
| --- | --- |
| | Part of the Rugby Relics family, the World Rugby Museum is an on-line look at how the sport of rugby has developed from its origins at Rugby School to present day. Collections and individual gems of memorabilia provide the visitor with an unique view of rugby's illustrious history. A large parts of the collection were featured at the Welsh Rugby Union's 125th Anniversary Exhibition and 130th dinner. The collection has also been featured by the BBC and The Times. |
| | |
| --- | --- |
| | With 50 years experience in competitive sport I have gathered an all round wealth of knowledge relating to sport. When it comes to arriving at an event in the best possible physical condition and then finding that competitive edge in competition, I was among the best. I have now been coaching for over 30 years and have coached several athletes from beginner to international level. I now work part-time as a specialist triathlon, swimming & cycling coach. You can find out more at www.personal-trainer-wales.com : |

Cyclo Cross, Triathlon, Marathon Kayaking, Duathlon, Mountain Running, Mountain Biking
Dai Richards 6 times Welsh international sportsman at senior level
| | |
| --- | --- |
| | All work and no play makes me a dull boy which is why I am walking around Wales, a man (or woman) is never to old to play and he's never too old to learn. I started walking around the coast line and border with England in 2010, a journey that seems to be 'taking forever' but I'm enjoying the adventure. Walk Around Wales is a part-log part self-discovery journal of my adventures. |
SPORTS & DEVELOPMENT CONSULTANCY
Representing your country at a sport can often be regarded as the pinnacle of a sportsman's career. I've represented Wales at 6 different sports including two olympic sports and won a world championship at another. I've played an important part in my local sports community in administration, event organisation, coaching clubs and individuals. I have a significant number of business and social development life experiences that I can draw on as a consultant.
I am available to work as a consultant and development facilitator in the sports industry and in communities across Wales. Please contact me using the link below for an introductory informal chat about your requirements.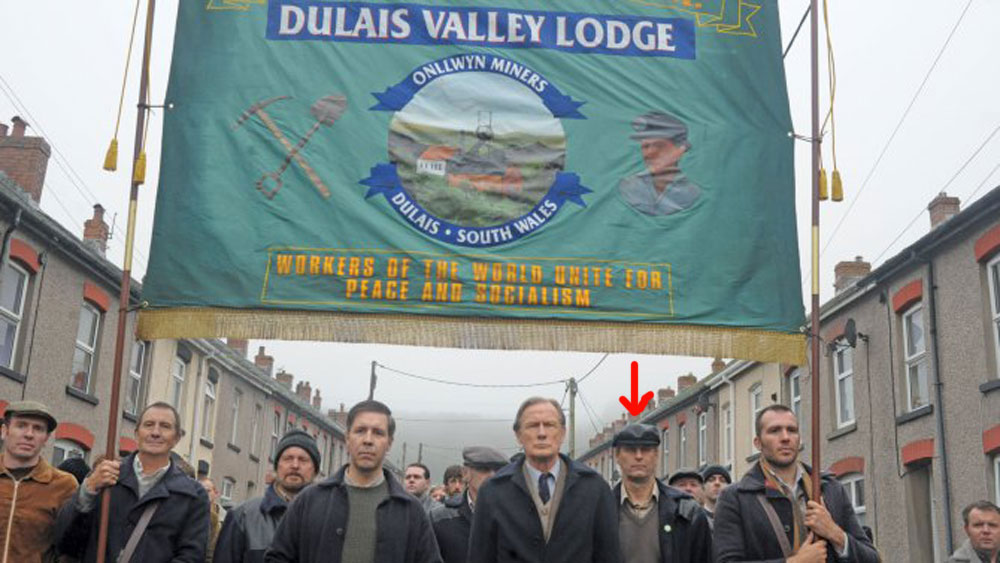 | | |
| --- | --- |
| DAI THE ACTOR | Show business is almost in the blood, I'm distantly related to Wales' first Oscar winner Ray Milland. I've been working in films and TV productions since 2014. Pictured above is a promo photo for the film Pride. Other productions I've worked on include Sherlock, Casualty, Decline and Fall, Father Brown and Wolf Hall. |
In 2016 I completed my first book "Understanding the ORIGIN & EVOLUTION of Sport - Volume 1 - Rugby Union". It is about how Rugby started and deals with the origins of rugby. From detailed research I conclude that it is impossible for William Webb Ellis to have invented Rugby Union. I provide an analysis of how games and sports are invented or created.




"....a fascinating read, backed up with impressive research"

Graham Williams, author "The Code War" , "Glory Days" & others

CLICK HERE TO BUY MY BOOK ON-LINE

I am currently researching my second book on children's play and its relevance in adult life.
MORE ABOUT ME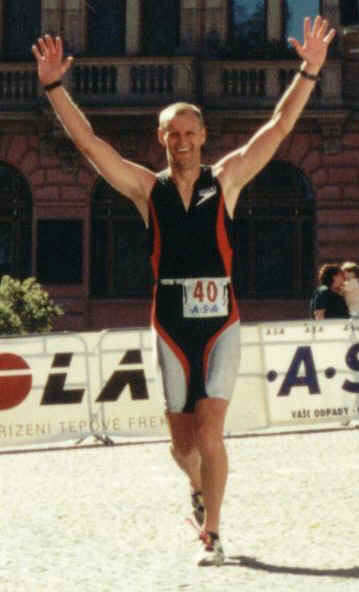 Dai Richards - World Qudrathlon Champion (veteran over 40) 2000 - Sedlciany, Czech Republic
| | |
| --- | --- |
| www.a-better.wales | I'm passionate about Wales, about being Welsh, the future of Wales and the Welsh people. A Better Wales is a website where I air my views on how I believe Wales can be better place for my children and grand-children. |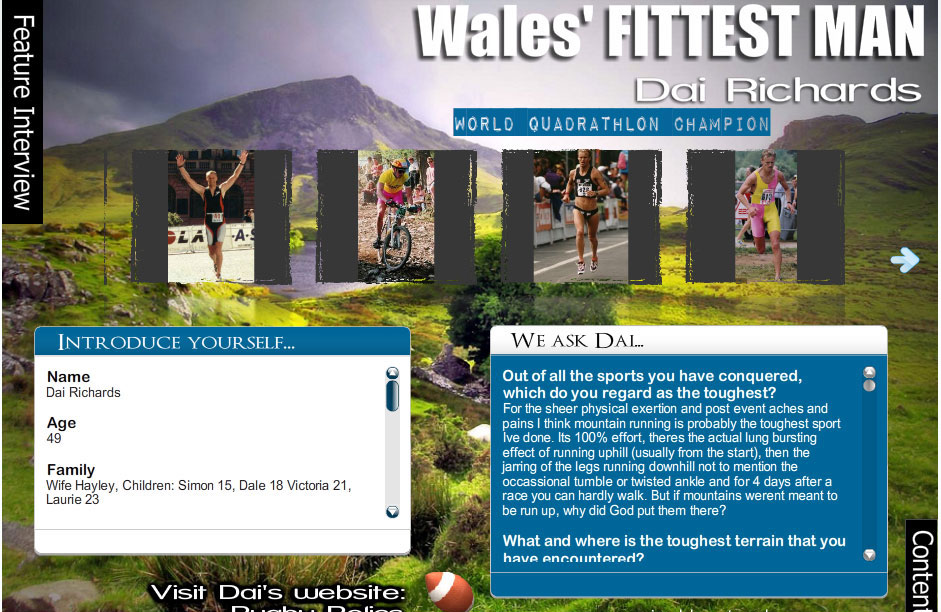 In 2009 Inside Welsh Sport Magazine named me Wales' Fittest Man
less talk - more action